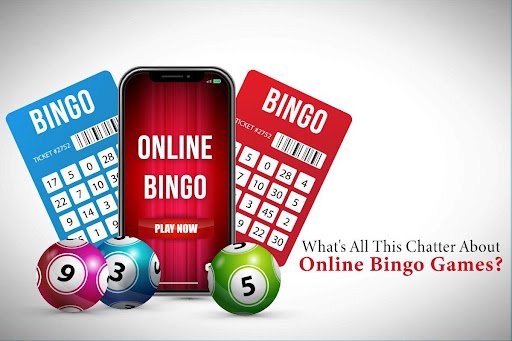 Historically, bingo goes back decades. It has been the go-to form of entertainment since the 1500s as it originated in Italy. Its popularity quickly spread throughout France and migrated to Great Britain. By the 18th century, bingo was ubiquitous throughout Europe. 
So, unless you've been living under a rock, you have either played a few matches or heard of it. In pre-pandemic times, bingo halls used to be a thing of beauty where people would gather in large numbers to scratch out numbers on their tickets. Of course, the numbers would be called out by a caller, and everyone had to be super alert. If they missed a number, it could change the game. Sometimes, there would be events with lucrative cash prizes that brought out even larger crowds. Furthermore, bingo continues to be the go-to form of entertainment and activity for charity events, social gatherings and breaking the ice at the workplace. 
However, the scenario changed after the pandemic hit the world and lockdowns were introduced. People were asked to stay in their homes and maintain social distance. Therefore, the bingo halls closed their doors as large gatherings were prohibited. Unfortunately, the COVID-19 virus continues to rage on and take lives globally. It deters people from staying in crowded rooms and participating in such activities. That's where online bingo games entered the scene and changed the way people played bingo forever. 
Here's why players cannot stop talking about online bingo games. 
It can be Played Anywhere and Anytime 
The presence of the game on digital platforms means there's no need for a physical location. Instead, you can download and install the game on your mobile devices. Then, tap on it and start a match, no matter where you are. You could be commuting to work, traveling in your car, standing in line at the bank, or relaxing at home. With zero location constraints, it gives more people the opportunity to join the fun. You can quickly start a 5-minute 1V1 match with real-life opponents from across the globe. 
Therefore, the game has become much more accessible. It would be best to have a mobile device and a stable Internet connection. Then, you have to learn the rules and tap to play. 
You Don't Need to Look for a Pen or Marker 
In the online world, bingo is played with virtual tickets. It would be best if you had your finger to daub the numbers on the screen. There's no need to get markers or pens to scratch the numbers on your ticket. 
While you daub the numbers, you subconsciously improve your hand-eye coordination and agility. You must look at the top of the screen to see the numbers and quickly use your finger to daub. A daub timer also creates a sense of urgency and makes the game even more challenging. 
Availability of a Large Variant 
Players can choose their choice bingo game without hopping from one bingo hall to the next. For example, you can play 75 ball bingo for a few hours, and when you want to switch, there's the option of 90 ball bingo, 80 ball bingo, and even 30 ball bingo. 
There's more. You can play themed bingo games that are vibrantly designed and instantly catch the audience's attention. It can be Halloween-themed or Christmas-themed. It is ideal to keep an eye out for such games as they also allow you to change the background and customize it according to your specific style. 
Multiplayer Mode 
Online bingo games are played in multiplayer mode. You will be randomly matched with online opponents for intense 1V1 or 1VN battles. Competing with others to secure the highest spot on the leaderboard can be pretty fun. You can also challenge yourself to beat your high score. 
Lucrative Cash Prizes 
Most online bingo games run tournaments and cash contests. Tap on the app to find out about the ongoing contests, and you can pay a small participation fee. In these tournaments, multiple players participate in the cash prize. Therefore, playing a few practice matches before entering these contests is imperative to improve your winning chances. 
Moreover, choosing an odd time to partake in such tournaments is prudent. The number of active participants in bingo does not impact the prize money. But if there are more participants, it diminishes your chances of winning. So, ensure to choose odd times like the wee hours of the morning or late in the night when there are fewer competitors. 
Strict Rules Against Fraudulent Activities 
A lot of serious bingo players are offended when fraudulent activities occur while they are scratching the numbers called out by the caller. When the numbers are being called out manually, there are chances of mix-ups. However, in online games, the entire process is automated. Therefore, there's no human interference, and most platforms have strict standards to deter players from fraudulent activities. So you can enjoy your game to the fullest without worrying about anything. 
Final Thoughts
Online bingo games are no more the new kid on the block. They have been around for years, winning hearts and providing great entertainment opportunities. You can install the app on your device and compete with players with varied skills and entertainment. You can also participate in tournaments to win tempting cash prizes. 
If you still haven't joined the bandwagon, you are missing out on a lot of fun.