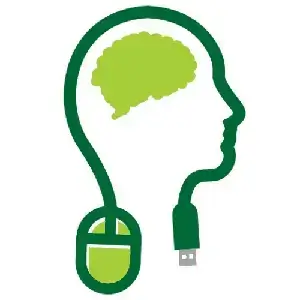 You've probably heard of technocare apk and want to know how to use it, but what is it exactly? The app aims to help you unlock bootloader locks, FRP, and developer features. In a nutshell, it does all these things, but more. But what makes it so special? It is safe, easy to use, and trustworthy. Let's see. Let's get started.
Safe
If you want to make your Android device safe from all kinds of viruses, malware, and other threats, you should use the Technocare APK. It is a powerful, compact, and safe application that can be easily downloaded and installed. This application also helps in clearing cache and junk files. By doing so, you will be able to optimize your device and improve its performance. Despite being free, Technocare APK comes with a few limitations.
Firstly, Technocare APK is free to download. It works on any device with 512 MB of RAM and is not dependent on Google Play Store. Technocare APK is free to download and install and does not require root access. Therefore, you can install it on your device without worrying about its safety. And it will also work on non-rooted devices. That's the best thing about the app. It has numerous benefits and is the most popular app in the Free Entertainment category.
Simple
If you've been having trouble unlocking your FRP-protected phone, you may want to try downloading the Simple Technocare Apk. This application is very easy to download and install, so you don't have to worry about viruses. There are no ads or registration requirements. If you're looking for a fast and reliable way to unlock your FRP-protected phone, this app is definitely for you.
Almost every person has an Android device, and these devices handle most of our business and office work. If you've lost or misplaced your smart phone, the first step in locating it is to activate the device's Google account. The app will then help you bypass the security lock on your device and unlock your smart phone. But this process isn't always straightforward, so be sure to read this guide carefully.
Trustworthy
There are numerous benefits of using the Technocare apk for your Android device. It is available in various versions, which gives you more security options. Moreover, the application is safe to use since it can bypass the security measures of your Google Account Protection. You can download it easily, without any trouble, and enjoy the benefits of a secure, hygienic file system. Besides, the application is free to download.
Despite its freeness, the application does have some drawbacks. While downloading the Technocare apk, it bypasses your Google account's settings, so it can access the systems of your Android device. However, you need to be careful in choosing the application you want to install, as you may end up getting malware or viruses. While the free apk version is the best, be wary of the paid version because it might have a variety of bugs and other risks.
Easy to use
The easy to use Technocare apk bypasses the security lock on your android phone and allows you to create a new Google account without unlocking it. You don't even need to register to use this app, making it the perfect solution for FRP lock removal. It is a 28.5 MB download and supports most android devices. There are no ads in the application, either. You can use this app to bypass FRP lock in seconds.
To install Technocare apk on your Android device, download the application using a USB cable or OTG cable. Once downloaded, locate the APK file and tap the install button. If your device blocks APK files, go into settings and enable unknown sources. Then tap the installation button to begin the installation process. Next, you will need to grant the app all of the permissions it needs to run. After installation, you can launch the app and enjoy its many exciting features.
Google Duplicate
There are several bypassing apps available for Android, but Technocare Apk stands apart from the rest in many ways. It bypasses Google Lock and FRP and removes the Google account. The app is incredibly simple to download and use, and it's completely free! The main reason people use this app is because it solves the common problems of using Android devices with FRP and the Google Lock.
First of all, it bypasses the Google verification process, known as FRP. FRP is a security shield that prevents people from accessing their own Google accounts without their permission. Once installed, Technocare Apk allows you to use any phone number as long as it's not one that's already registered. This is the fastest and easiest way to bypass FRP and restore control over your device.
High Success Rate
Technocare apk is one of the best applications to bypass FRP on android smartphones. It is easy to download and fast. However, it is one of the most powerful apps that allow you to bypass FRP on Android devices. If you have an LG, Samsung, or any other Android device, this app can help you unlock your phone. It is even a good choice for mobile repairing shops to bypass FRP and remove the customer's MRP.
Although Technocare apk has a decent success rate with Samsung and LG smartphones, you can use it with phones from other manufacturers as well. The software works by unlocking the bootloader and recovery, which will allow you to use the phone as normal. Although the program can be somewhat risky, it's entirely safe to use and will give you full freedom and security. With a 100% success rate, you can feel confident using it to unlock your smartphone.