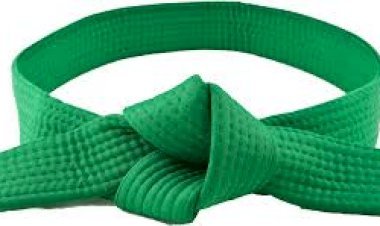 No doubt, this is a competitive age where everyone wants to stay ahead of the competition. This makes employees of an organization enroll in various certifications and training to upgrade their skills. Six Sigma green belt training is one such training that helps in your career growth. Confused about how this six sigma training can help you as an employee? Here are some of the main reasons why you should get six sigma green belt training: 
Helps to achieve career growth
Training in six sigma green belt is ideal for adding value to your experience, knowledge, and resume. If you are applying to a new company then your application will stand out among others as you are a trained professional with a six sigma green belt. Employees having the skill set and the knowledge of six sigma methodologies can manage business projects with ease. 
In addition to this, they are also aware of the effective methods to get generate revenues and reduce risks to the company. This is why almost every company is looking for trained six sigma greenbelt professionals. If you get the certification, you can get managerial posts also. Also, six sigma training will help you in preparing for senior positions.
Enhanced practical experience
Another benefit of Six Sigma Green Belt training is that it helps in enhancing practical experience. This certification and training help in knowing about all the methodologies that can help in risk elimination and quality control in business operations. 
During the training, each employee will get to work on a real-time business project. This project helps the employees in understanding all the concepts and gaining experience in real time. In this way, you will not only gain experience but can also implement methodologies to increase revenue and reduce the company's costs.
Huge demand in almost all industry
Six Sigma training is accepted by almost all industries and companies. Therefore, there's a huge demand for this certification and training. Ultimately, there can be seen a rise in demand for six sigma certified people in all these industries. The good thing is that the rise in demand means more job opportunities. This is one of the reasons why one should get six sigma green belt training or any other skill development training. 
An increase in the salary
It is already known that six sigma green belt training is a need of the hour for many companies. Trained professionals are beneficial for organizational growth and increased revenues. Thus, employers search for trained and certified six sigma green belt professionals. As a result, they are also ready to pay attractive salaries to the trained employees. 
For employees, Six Sigma Green Belt Training is of great importance as it offers multiple benefits. Because of the above-mentioned benefits, most of the employees chose this six sigma green belt certification. For this, you can also join Advance Innovation Group which also offers QMS Consulting.