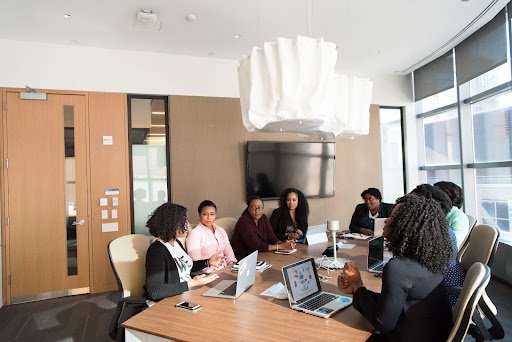 When planning a conference or event, there's a lot of pressure on your shoulders. More often than not, everything is underpinned by the venue. Even if you host the best conference possible, people will still walk away unimpressed if the venue doesn't meet their expectations. For example, you can't cram 1,000 people inside a venue designed for 200. Likewise, only getting 12 people into a venue designed for thousands will make it feel empty and unnecessary. 
How do you choose a venue to ensure a successful event or conference? 
Firstly, consider the location of the conference or event. As well as the venue itself, you need to think about how people will reach the venue on the day. Is the venue accessible? Is it close to public transport links for those who don't drive? 
Furthermore, the location of your attendees will also play a role in where you choose the venue. For instance, the event could be for all employees of a business. If the business is in one area, it makes sense to choose a venue in a similar area. Why? Because you know that the employees can reach the venue without a problem. If they travel to work every day in that area, going to a slightly different location is only a small change. 
On the other hand, forcing this group of people to an entirely different area doesn't make sense. If they're accustomed to gathering in one city, choosing a different city for the venue will require all attendees to make different travel plans. Suddenly, your attendees are arriving already annoyed that they have been forced to travel further than necessary. 
Hotel Accommodations Near Your Venue
Next, another reason why the location of your attendees is important is that you may need to consider hotel accommodations. For example, this includes events and conferences where people will travel from all over Australia (or the world!). Now, you're talking about people travelling many hours rather than just a few minutes in the company event example. 
As an example, you'll find many accommodation options around the National Wine Centre since this is such an established venue for large events. If you don't think about accommodation when planning the event, you could frustrate attendees when they learn that the closest hotel is one hour away from the venue. 
Facilities in the Venue
Of course, Adelaide conference and event venues also provide different facilities, and this will sway your decision. Do you need a kitchen? Do you need to break the event into different rooms? Really, need a large central room with a stage for a presentation? Do you need a large screen for the event? Do you need staff attached to the event to keep it running smoothly?
Another factor that often goes forgotten is parking – once again, this all comes down to the location of your attendees, how they will travel, and the number of people you plan to invite. If you're inviting 500 people, only offering a car park for 100 is going to cause problems. 
Other Factors to Consider
As well as hotel accommodations, facilities, and location, you should also consider the following factors for an event/conference that keeps everybody smiling: 
Budget 

Insurance 

Sound/acoustics 

Access to WiFi (for guests as well as hosts) 

Size and capacity 

Layout 

Additional services 
What does this last point mean? Accessibility (such as wheelchair ramps and lifts), security, bathrooms, outdoor seating, cleaning teams, equipment, etc.